I don't think we'll ever be the same again.

We have now experienced Homecoming, (the all-American, very patriotic, all singing, all dancing extravaganza), Halloween LA style, (which literally took over the World), and my 13 year old daughter was instructed by her Volleyball teacher to, "get up and shag the balls!" (apparently, in American, this means to "collect the balls at the end of the game").
Life as we knew it, will never, ever be the same again.
So what actually is Homecoming? Honestly? I still don't have a frigging clue. All I can tell you is that for weeks leading up to it, there were emails galore from some very enthusiastic, team-happy committees. We had wrist bands, food trucks, volunteers, donations, fairground rides, varsity volleyball matches, hockey games, banners, chants, songs, supporters, face paints, school colours, mascots (Wolverines), eventually culminating in the real life, school American Football team… whoo hoo… Go Wolverines!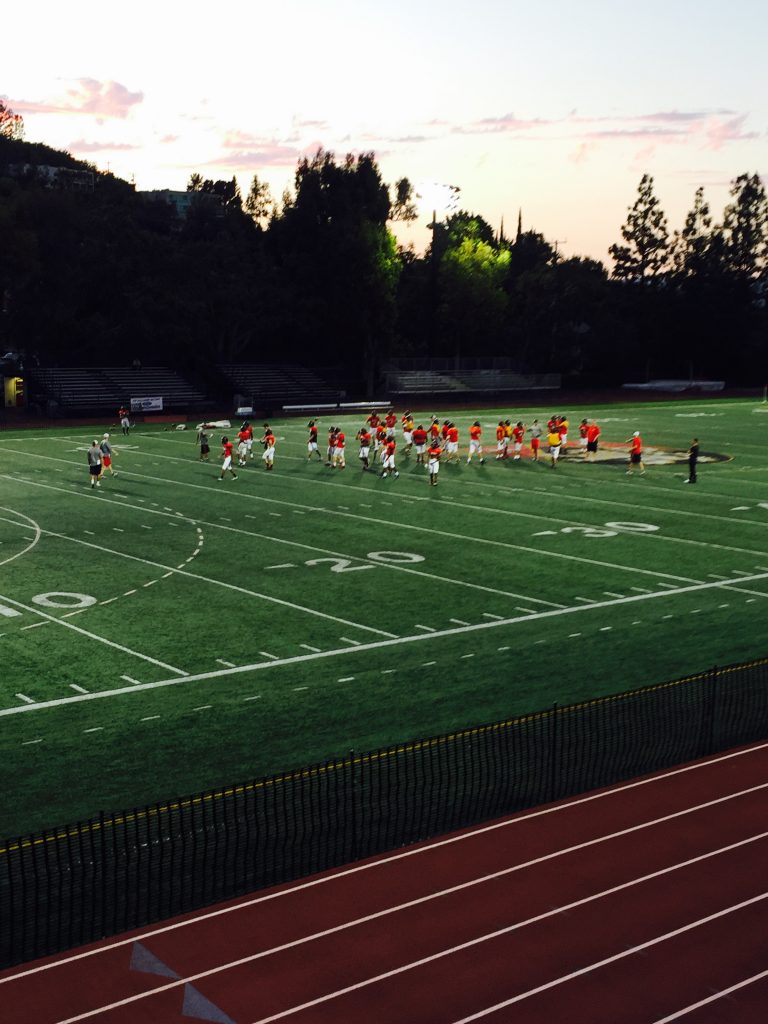 And then we had the cheerleaders. Oh yes. They get a paragraph all to themselves. The Tenth Grade, (year 11) cheerleading squad was a sight to behold.  I can't tell you anything about that football game, it was all eyes on the cheerleaders! They were shaking their booties all night long, they wiggled, they twerked and then they wiggled some more… it was a fascinating, gripping spectacle that I'm confident would even have attracted the attention of the dead.
Halloween. I'm not sure I have the words to express the level, the extent and, let's just say, "the dramatic effect," that went on here. We had parades, parties, half day school and pumpkin patches.  Someone down the road hires a film production company (so LA, like so cute, like don't you love it??) to stage a set in his front drive. He creates a haunted house and people queued for over an hour to get in. You can do that here because the weather is so warm (had to find a way to get that in, sorry!) The street was pedestrianised and I think the entire population of all 52 states congregated there that night. I have never, ever seen anything like it in my life.  In my eyes, Halloween is now a high holy festival, up there with the best of them.. move over Simchat Torah, this is where the real candy-fest happens! Gotta tell you, once we got over the shock (although I'm not sure we actually did), it was so much fun.
The best thing about this month is that my mum came to stay. Special, special times. It's very important that she sees where we live and how we live – and equally important that I roped her in to doing my school run one afternoon, (Uber, before you ask).  The scariest thing this month was that my container arrived from London the day before my mother arrived. 232 boxes later, finally some furniture and our house is looking and feeling like home. A new friend here, who suddenly became a great friend gave me a superb gift, she sent me a few hours of an organiser. Lured by the ease, availability and "anything is possible," attitude that is so excessive here in LA, I extended those few hours in to a week while Mary Poppins and her little helpers unpacked, placed, trashed and organised us to within an inch of our lives. Zen was restored…and exhale!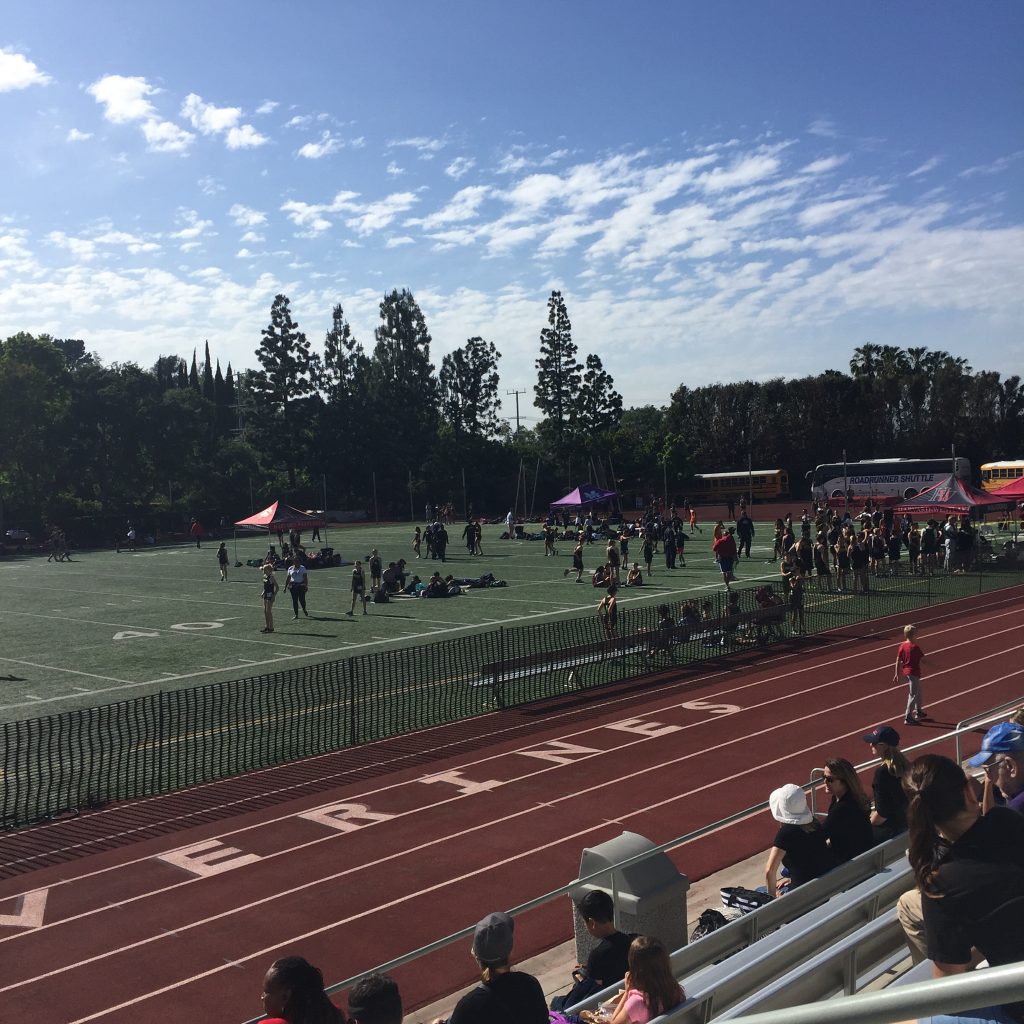 We're making some lovely friends here. Because so many people moved here as opposed to originating from LA, they are very understanding of what we are all experiencing and people are so extremely helpful. I'm not sure I'd be that nice and helpful to be honest but hey ho!
I've got a few Reiki clients and am enjoying working with them. It's amazing what a bit of sunshine can do to one's vitality. I've been bouncing in and out of loads of yoga classes, still wearing my t-shirts and flip flops (today I went at 6am!) YogaWorks, YogaHop, MahaYoga, YogaPump, YogaPulse…. Yeah baby. The music is pumping, the vibe is rocking and it turns out that yoga is a lot of fun.
Daniel and I managed to escape for one night for our wedding anniversary. Gone are the romantic getaways to Paris or Venice, we hit Vegas! (or rather, Vegas hit us, quite in the face to be frank!)
The volleyball season is over and we are about to enter Basketball season. I'm  bracing myself for another round of learning something completely new and having no clue what's going on from the sidelines.
The heatwave is over and the temperature has dropped… but don't laugh… it's still sunny with a chance of kale salad every single day….
Love AC xxx