Is this the real life? Is this just fantasy?
It's a couple of mornings after the night before and I can't say any of us have come down yet. Halloween here in LA is one of the most outrageous, hilarious, indulgent, and hands down FUN nights of the year. It's a big one people and it was on a school night and we're flipping knackered (which means exhausted in English).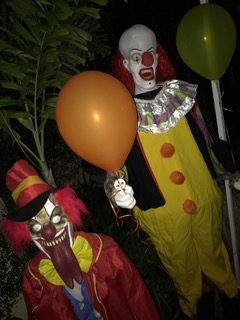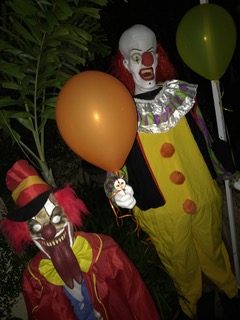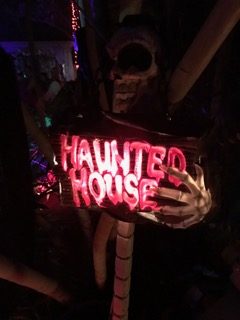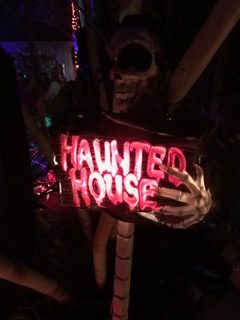 I'm not one to compete with my own dear children, nor take pleasure in said competition. However, in terms of excitement and over-age, inappropriate participation – I WIN!! I think it's safe to say that I am a consumer dream, a marketer's Holy Grail and my husband's worst nightmare. If there was a decoration to be bought, I bought it. Where there was money to be spent on this Day of The Dead, I spent it. And husband, if you're reading this – please know that I took immense pleasure in every single dollar spent, despite your disapproving looks and your very tangible vibe! It was all the more worth it when some trick or treaters stopped to take pictures with my lounging skeletons.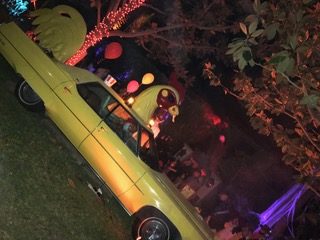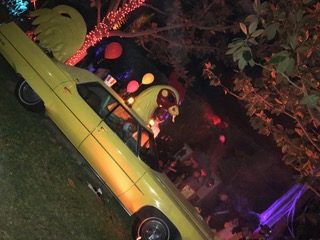 Yeah baby, it felt GOOOOOOOD!
I can't possibly describe what went on here that night, my pictures will have to do that for me. The famous house on 16th Street didn't disappoint and this year we had wristbands to go inside, into the haunted house where they had live actors doing freaky things! Clearly in my year here, I have made the only contact worth having because those wristbands are like gold dust. The entire area was pedestrianised for the evening, the music was blaring and it was a full on neighbourhood party.
My house was taken over by perhaps the scariest of them all – adolescent teenagers. I really thought I was "down with the kids" but clearly not. My bad.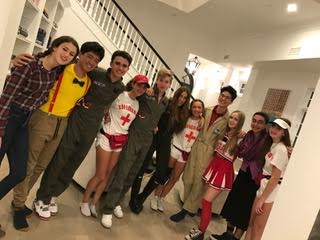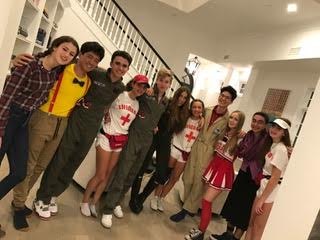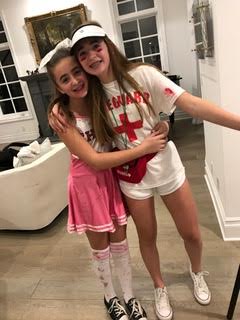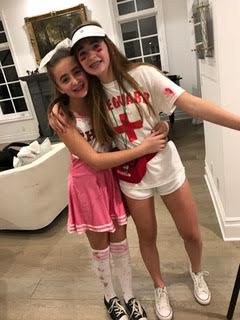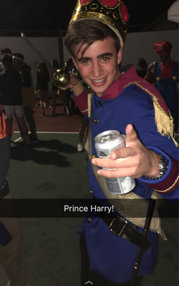 These strange folk were upstairs, downstairs, inside and out and ended up late night swimming while I hid in my bedroom, scoffing all the sweets. Far be it from me to be a party pooper, even if it was a school night.
We're in November and the election is days away… Hubble, Bubble, Toil and Trouble…
Love AC xxx
P.S. don't forget to scroll down and watch my videos from the night!